For the past few years, the NFL used to publish a graphics that showed the entire regular season schedule for each team and each week at a glance, which I always printed out and put on the kids' door.
This year, unfortunately, I was not able to find a schedule for the upcoming season, so I ended up creating one myself: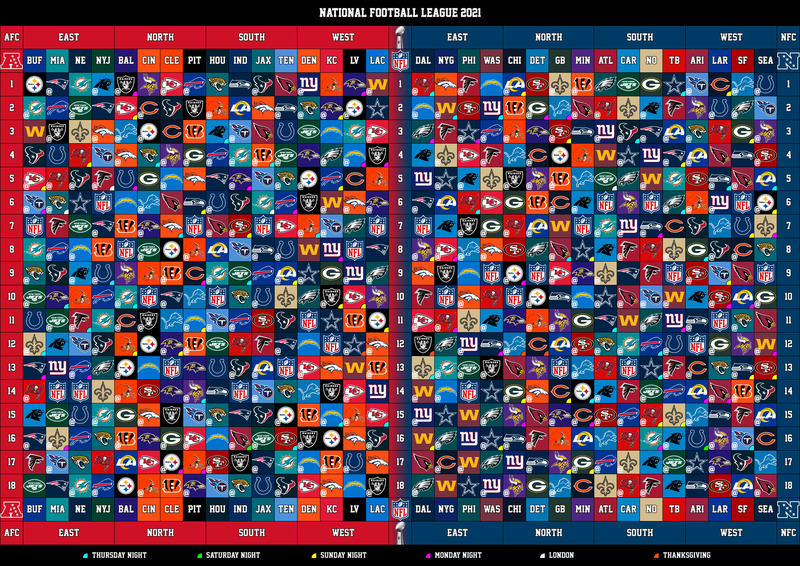 If you are interested in printable versions, you can download a PDF version (7.3 MiB) or a high-resolution PNG image (2100 × 1486, 1.8 MiB).
Creating the graphics was rather straightforward: I wrote a small Python script where I added the schedule information in a suitable data structure, and then used Jinja to render a simple HTML table with the desired layout. After downloading the team and NFL logos as SVGs, all that was left to be done was to sprinkle in some elementary CSS, and print the resulting page into a PDF file—that's it!